Dining Alone w/ Ach
Details
This is my invitation to a dinner on a Sunday in February. On the menu is a very personal selection of very fresh releases and all-time favorites… — Enjoy.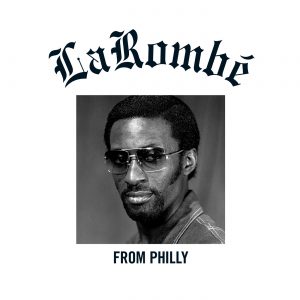 (01) LaRombé; Spread My Wings (04:34); album: From Philly, Athens of the North (2020)

(02) Ajoyo feat. Yacine Boularès; Houb Ouna (06:14); album: Ajoyo, Rodedope RAD-264. Vocals: Sarah Elizabeth Charles (2014)

(04) Jasmine; TROPICAL BREEZE (04:18); album: Tropical Breeze; Inner City IC 1155 (1981)

(05) Andre Canniere; Arrival (06:33); album: Ghost Days (2020)

(06) Carla Bley; DINING ALONE (04:35); album: Dinner Music; WATT-6, ECM Records 2313 106 (1977)

(07) Shake Stew; Like Water Falling Down With A Thousand Spirits (10:52); album: Gris Gris, Traumton Records 4679 (2019)

(08) Cassandra Wilson; Sky And Sea (Blue In Green) (05:24); album: Traveling Miles, Blue Note (1999)

(09) Wojtek Mazolewski; Theme de Yoyo (07:03); album: Polka – Worldwide Deluxe Edition (2018)

(10) Charles Rouse; HOPSCOTCH (07:15); ablum: Two Is One, Strata East (1974), RE 2018 EverlandJazz 010. Paul Metzke (guitar), David Lee (drums), Airto Moreira (perc.), Caolo Scott (cello), Stanley Clark (bass), Chales Rouse (tenor sax).