#latin #organicgrooves #frequentflyer
We are happy that Yves has arranged a soulful Latin mix for us. Now in times of global pandemic and unbelievable travel restrictions there is nothing more supportive to take off for new courage and new perspectives than music. Enjoy.
(1) El Pescador – Totó La Momposina
(2) Acid – Ray Barretto
(3) Mi Swing Es Tropical – Nickodemus & Quantic
(4) Mi Jeva – Boogaloo Assassins
(5) Nena – To Ane E Lo Memo Sexteto
(6) Linda Mañana – Ondatrópica
(7) Boogaloo de Johnny (Quantic Remix) – Johnny Pacheco
(8) El Problema Esta En El Coco – El Gran Combo De Puerto Rico
(9) Cha Cha Cha – Fania All-Stars
(10) Viva Panama – Papi Brandao Y Su Ejecutivos
(11) Mi Gente (Louie Vega EOL Remix) – Héctor Lavoe
(12) Oye Como Va (Live at el Jefe) – Perico Hernandez
(13) Te Quiero, Te Quiero – Eddie Palmieri
(14) Que Se Sepa – Roberto Roena Su Apollo Sound
(15) La Candela Viva – Totó La Momposina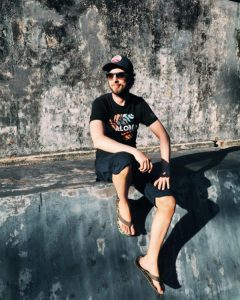 Yves Newman was always a frequent flyer and in need for better music for his flights. With his Frequent Flyer Series he lets us reach many musical destinations even if we stay at home. Just check in here: http://www.yvesnewman.com/.