Caliente #33 — Gems from the Sabroso Music Archive
Details
Kostbarkeiten aus dem Sabroso Music Archiv
Reprise der Radioshow CALIENTE #33. CALIENTE war eine zweistündige Live-Radioshow von und mit Alexander Ach Schuh die auf Superfly 98.3 auf den Programm stand. Wir bringen die erste Stunde der Show vom 14. November 2009. Insgesamt gab es von Februar 2009 bis Oktober 2012 jeden Samstag von 16-18 Uhr 140 CALIENTE-Shows.

(1) Herb Jeffries; Devil Is A Woman (Jeffries – Hazard); RKO Records SLP-1280
(2) Bebo Valdes con su Orquesta Sabor de Cuba; Insesnsible Corazon (bolero by A. Castillo); from: Mucho Sabor, Palladium PLP-123 (1989)
(3) Alphonso et son Orchestre; Calypso de l'elephant (Alphonso); Musdisc CV-1175
(4) Count Bernadino; Come On; Carib Rec. (1962)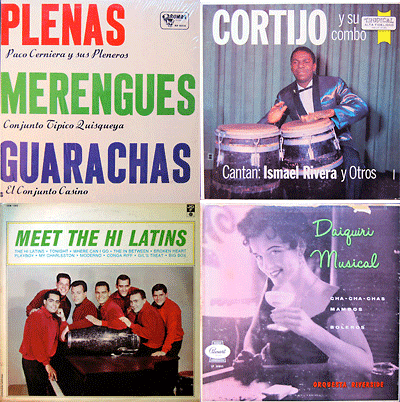 (5) Paco Cerniera y sus Pleneros; El Panteon De Mi Madre (Plena by Paco Carniera); from: Plenas – merengues – guarachas, Rumba RLP-55538
(6) Cortijo y su Combo canta: Ismael Rivera; Juan Jose (calypso by Rafael Cepeda); Gema
(7) The Hi-Latins Dirección y arreglos musicales de Gil Suarez; Big Box (Gil Suárez); JGF-1003
(8) Orq. Riverside; Mocambo (cha cha cha by Armando Romeu Jr.); from: Daiquiri Musical, Panart LP-3011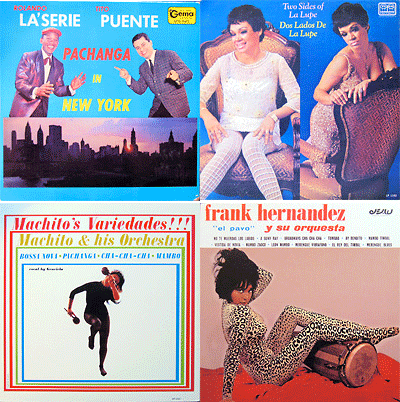 (9) Rolando La'Serie – Tito Puente; Con Las Glorias (Carbó Menéndez); from: Pachanga in New York Gema LPG-1145
(9) La Lupe; Going Out Of My Head (Tony Randazzo); from: Two Sides of La Lupe/Dos Lados De La Lupe, Tico LP-1162 (1967)
(10) Machito & his Orchestra; Barbarababae (); from: Machito's Variedades, Tico LP-1090 (1963)
(11) Frank Hernandez y su Orquesta; Merengue Blues (); reissue by Dejavue Rec.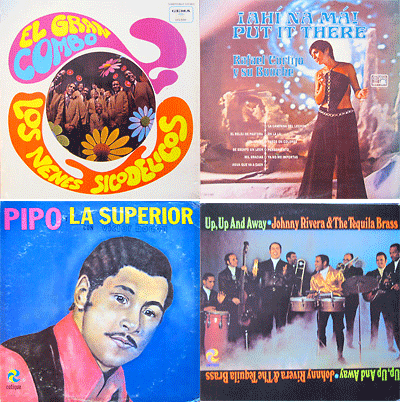 (12) El Gran Combo; La Mazucamba (Orlando de la Rosa); from: Los Sicodelicos, Gema LPG-3066
(13) Rafael Cortijo y su Bonche canta: Azuquita; El Reloj De Pastora (Arsenio Rodriguez); Tico LP-1183 (1968)
(14) Pipo y la Superior canta: Victor Bodon; Montunos De Ayer; Cotique CS-1059
(15) Johnny Rivera & Tequila Brass; Jalco (J. Rivera); from: Up Up and Away, Cotique CS-1024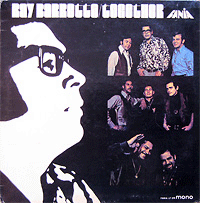 (16) Ray Barretto; Tin Tin Deo (Chano Pozo), from: Together, Fania LP-378 (1969)